Stogie T Returns To The Music, Signs With Def Jam Africa. Stogie T has signed a partnership deal with Def Jam Recordings Africa, becoming the latest SA Hip Hop rapper to join the stable. The record label is home to some of South Ah biggest names in SA Hip Hop music. Stogie joining the label is yet another breakthrough for the record label. Stogie T is no stranger to SA Hip Hop, he has been able to have a lucrative career spanning over 15 years. The rapper has built a brand on both his undisputed musical and lyrical flair and his unrestricted devotion to collaborations, a true testament to his current momentous partnership.
Stogie T and Def Jam Recordings Africa announced the good news on social media, making things public. The rapper had posted recently that he was back in the studio, indicating that he was leaving the drama behind and returning to what matters, the music. Stogie's collaboration with Def Jam has all the right ingredients. Stogie after all has a wealth of musical knowledge, stellar skills and mastery. Stogie had the following to say about his latest chess move, "The story of Hip Hop is incomplete with Def Jam's incalculable contribution to its growth and greatness. I cannot express how proud I am to add my journey to that story."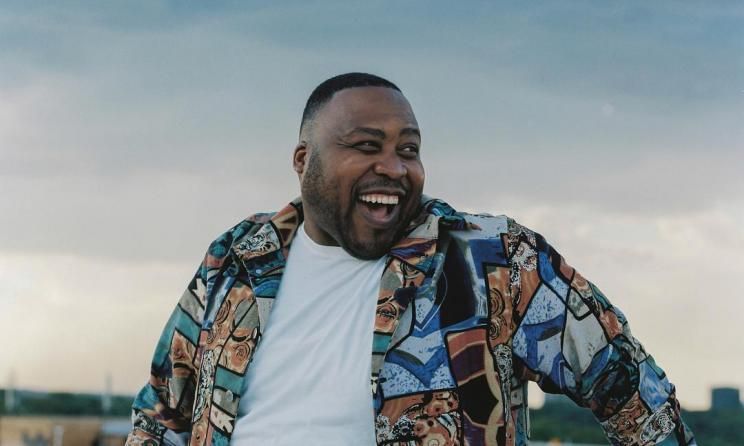 News of the partnership is also accompanied by the release of a new single, Mama Say. A track that is set to quench the thirst of the hip hop scene as there hasn't been a release from the artist since the drop of his single "Dunno" which featured the coolest kid in Africa Nasty C last year. Mama Say.. is nothing short of the flawless delivery, head bumping, infectious and lyrics that are very reflective to the listeners. The song also addresses his recent run-in with Nota Baloyi who Stogie refers to as "freckle face" on the track. Stogie also says on the track, "run to blogs", which is sort of what happened after he and Nota had an altercation, instead Nota didn't go to the blogs, he went Live on Instagram. Mama Say is also a fitting title as Nota has previously spoken about the rapper's mother during o of his heated Instagram lives.
The release of this single comes at a time when there is a lot of questions around the Hip Hop scene and what better way to remind fans how deep-rooted, we are as a country in this genre. When Stogie T meets pen and paper magic is always created and with Tru Hitz &Co Kayn on production a breath-taking single was created. This is undoubtedly a powerful partnership between DJRA and Motif Records.
Read more on: https://sahiphopmag.co.za/2021/10/stogie-t-returns-to-the-music-signs-with-def-jam-africa/