MULTIPLE-ward-winning Ghanaian Dancehall artiste Stonebwoy has expressed his gratitude after he was signed by Def Jam Recordings owned by Universal Music Group, a multinational music company earlier this week.
Speaking at a press conference held at the Movenpick Ambassador Hotel on Friday, May 5, Stonebwoy said he was humbled by the huge signing and expressed his gratitude to God and Ghanaians for the enormous support over the years.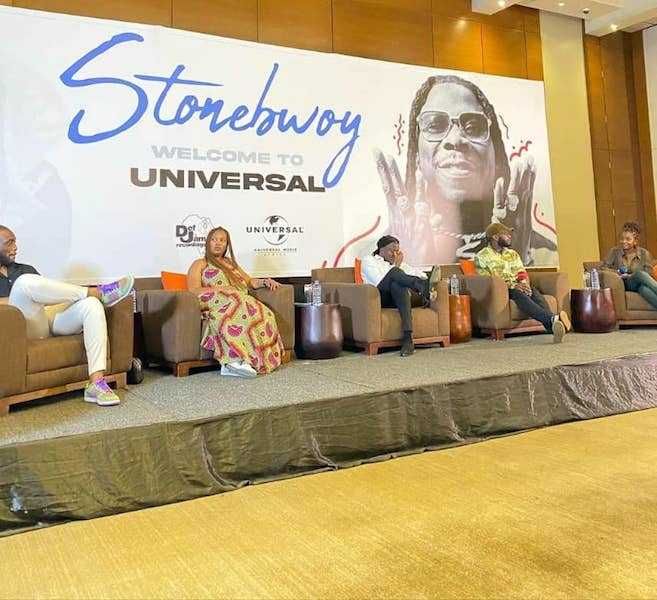 "Honestly, I am a man of few words but filled with action. We've come a long way from the streets of Ashaiman. I owe it all to Ghana and my team, this is my journey and I am going through it counting on everyone's support and prayers.
"In my line of career, my achievements cannot be attributed to me, the credit goes to Ghana, to the people. We are going to go the next level," he said.
Stonebwoy also used the opportunity to appreciate his team for being very supportive of him.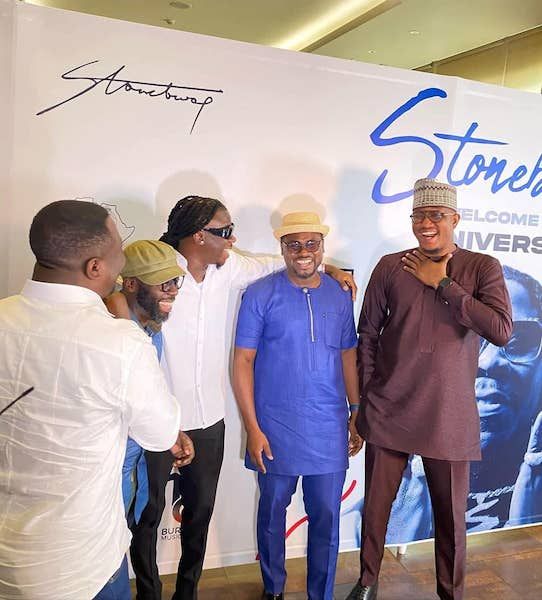 "For all the achievements you've seen Stonebwoy chalk, there are lots of invincible faces.
"I am extremely grateful to every member of my team for the sleepless nights and all the hard work.
"We have been working on this deal since 2017 so we have been at it for five years so it is a big deal.
"Let's push this up together as we have seen our fellow Nigerians do. This is a win for all of us," he stated.
On his part, Martin Addo, a leading member of Stonebwoy's management team said the team is taking this whole Stonebwoy brand a notch higher,
"Stone is thinking of how he can make a big impact with his music globally and that is what this whole deal is about.
"We are working day and night to ensure that this works, I believe he is going to make a big difference and we are all solidly behind him," he said.
Lerato Masepe represents Def Jam Africa and she was visibly excited about the signing.
"Stonebwoy has undoubtedly made a huge impact in Ghana and on the African continent so it is about time we took his craft globally and that is why we are excited to have him on board.
"We are going all out with this signing and we can't afford to fail."