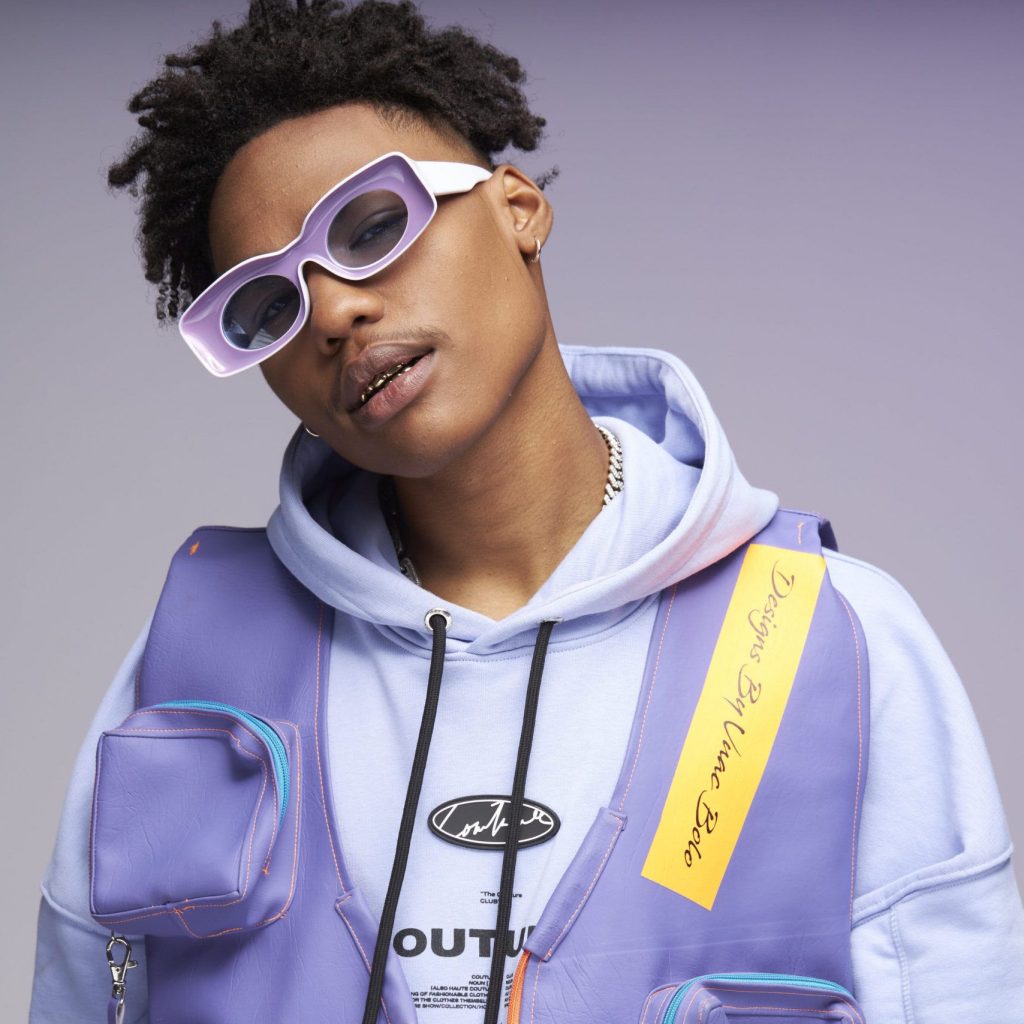 Def Jam Recordings Africa recently signed yet another exciting young and talented muso, Lucasraps who proudly releases his debut single under the giant label titled Slide. The single is officially out today, Friday 13th August 2021, and it's the first drop from his upcoming body of work. Def Jam Recordings Africa made the announcement of the signing in a virtual event held on the 12th August 2021 which was open to the media, his family as well as industry peers.
Stream here: https://lucasraps.lnk.to/031TTWPR
During the event Lucas has an in-depth conversation with one of SA Hip Hop's custodian Slikour, they went into detail talking about everything from music to his signing and general feelings as an artist. To watch the full interview, check it out on Lucasraps page. Asked about how he felt about the signing "I'm happy and trusted the process, God makes no mistakes and as an artist, I have become a firm believer in his ways" mentioned Lucas. He also took to social media to celebrate the news of his release and signing with an emotional message.
About Lucasraps
Lucasraps burst onto the scene in 2016 with his debut single Ammo that featured DJ Maphorisa and has since featured on a variety of projects that have solidified his name as an act to look out for. He has worked with the likes of Dr. Peppa, Riky Rick, Chang Cello, Blxckie and has shined on songs such as Ah Ah Ah Ah and Big Time Shlappa.
Lucas Duncan Malong affectionately known as Lucaraps is a walking affirmation that actions speak louder than words. The 20-year-old rapper who was born in Cape Town and raised in Durban brought his music moniker to life even before the nation's gaze was upon him. Lucas, collaborated with Dr Peppa and became the breakout star of a song called "What It Is", also featuring Riky Rick and Chang Cello. The hit was nominated for a South African Hip Hop Award and gave Lucasraps a taste of mainstream success.
About Slide
The song not only shows his passion and hunger but exhibits his youthfulness, from the catchy urban beat that will get you moving to his memorable lyrical content that is perfectly conveyed on the track, making Slide a perfectly crafted masterpiece that guarantees to usher in the warmer seasons, that are known for fun fresh music, in style. The single is also dubbed as energetic, crispy bouncy, and highly infectious. Now with his own music to boast with, his rising star promises to shine ever higher.
This single, co-produced by up-and-coming producer Christer, promises to take the listener on a musical journey that is populated by explosive bars that are strategically laid on Slide. Slide is unequivocally categorized under a new school Hip Hop sound that will be easily consumed by listeners.
On this music project, Lucasraps extensively expresses his understanding of the new and old hip-hop transition, adding his flair and originality to it.